Medicare SHIIP
Medicare/SHIIP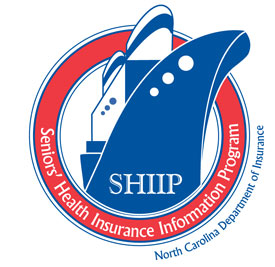 The Jackson County Department on Aging operates the Seniors Health Insurance Information Program (SHIIP). SHIIP is a program where trained counselors answer questions and counsel Medicare beneficiaries and caregivers about Medicare, Medicare supplements, Medicare Advantage, Medicare prescription drug plans, long-term care insurance and other health insurance concerns. The counseling is completely non-biased and is offered at no cost to the beneficiary.
Medicare Fraud
SHIIP counselors also help people recognize and prevent Medicare billing errors and possible fraud and abuse through our NC SMP Program. More information on the SMP program can be found by clicking here - SHIIP INFORMATION
Extra Help
Medicare beneficiaries may be eligible for the federal Extra Help low income subsidy program if he/she has limited income and resources. The Extra Help program can increase cost savings by paying for all or part of the monthly premiums, annual deductibles and provide lower prescription co-payments under a Medicare prescription drug plan.
For more information on SHIIP or to become a volunteer call 828-631-8037